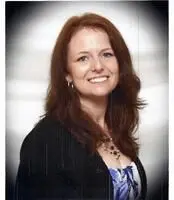 Jessica Acker, LPC, LMFT


Jessica is an LPC and LMFT specializing in individual, couples and family therapy, and maintains a private practice in El Paso, Texas.

With many years of experience working with adults and children, and as a graduate of Webster University specializing in behavior modification, she is currently serving as private practitioner working with a broad spectrum of clients. Among her areas of expertise are adults and children with behavioral disorders, PTSD, personality and mood disorders, ADHD, asperger's, and autism.

Jessica is an interactive, solution-focused therapist. Her therapeutic approach is to provide support and practical feedback to help clients effectively address personal life challenges. She integrates complementary methodologies and techniques to offer a highly personalized approach tailored to each client. With compassion and understanding, she works with each individual to help them build on their strengths and attain the personal growth they are committed to accomplishing.

Our facility, GRACE'S PLACE, is named after my daughter. Our office personally recognizes the struggles associated with living with and rasiging children with emotional and behavioral difficulties. As parents or individuals living with mental illness we seek understanding, compassion, and support for ourselves and our children as we continue to grow and develop in our understanding. We do not seek to be saved but understood, respected, and be able to come to a safe place with others who understand our journey. This was the vision that founded GRACE'S PLACE and hope that you too will find a sense of hope, comfort, and understanding as we guide, discover, and grow together.

Living in El Paso for over 17 years has given me a unique appreciation for those in the community who seek high quality mental health services from individual providers who understand the needs of those who desire excellence in care.

Trained in a combination of Cognitive Behavioral Thoery (CBT), Applied Behavioral Analysis (ABA), and Dialectical Behavior Theory (DBT), I bring a unique combination of education adn experience to the community that can assist those who are looking for an alternative approach to treatment of such disorders related to Autism Spectrum delays, clients with mild/moderate Mental Retardation, Traumatic Brain injuries, ADHD, Mood Disorders, PTSD, and those diagnosed with Personality disorders.

My philosphy is family centered and encompasses each member of the family and those who play an integral part of the client's progress. Individual and family sessions are encouraged and used to foster and sustain desired changes achieved in therapy. I promote a practice of optimism, hope, and positive reinforcement to support methods of coping and resilience following treatment.

Additional Training

Master's certificate in Applied Behavior Therapy
Cognitive Processing Therapy
Trauma-Focused Cognitive Behavioral Therapy
Certificate in Child Abuse Response Specialist
Certificate in Child Development Specilaist
Certificate in Cognitive Behavioral Therapy Specialist


We are committed to your privacy. Do not include confidential or private information regarding your health condition in this form or any other form found on this website. This form is for general questions or messages to the practitioner.